Hi, I'm Ree.
Since I first joined the beauty community and launched my blog, Really Ree, in 2010 I've been passionate about sharing my belief in the transformative power of makeup. Whether it's a sweep of bronzer or a new lipstick, I know the world of beauty can be totally life-affirming.
It's no secret that I'm obsessed with makeup. I love playing with it, but in truth, it's much more than that. Makeup is a source of strength, something to reach for when I feel vulnerable. It's part of me, my constant companion. I feel incredibly lucky to do what I do; I love helping to solve your beauty dilemmas – and hopefully giving you that little extra boost. My philosophy is simple: makeup may not make you a Hollywood star, but if you feel like one, it's done its job.

So, after many years discovering, testing and learning it now feels like the right time to create, with REESON. I can't wait to share it with you.
The power is in how you feel.
It's never 'just' makeup.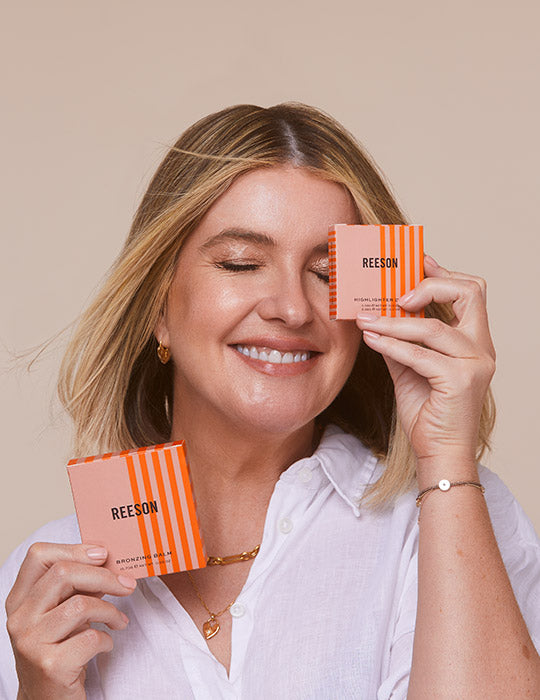 Meet the makeup
I tasked the best formulators in the business to develop a concise edit of skincare-infused makeup that delivers an instant boost AND long term benefits.

These hard-working heroes will easily earn their place in your makeup bag, bringing joy to everyday life and special occasions. Quite simply, they are the products I wouldn't want to live without.
View Products
MORE FROM REE
Hear the story behind the brand from Ree herself.